Tons of Suds Update: It is official! It is official! It is official! It is official!
We have the World Record!!
We have started the process of cutting up our big baby and sending it around the world.
You can now purchase a Tons of Suds Bar over on our soaps page for a $5.00 donation to the Scleroderma Foundation!!
Around the world it goes.....
El Salvador Romero Mission Center Orphanage 13 Lbs.
Hearts and Hands, Arlington TX 800 Lbs.
Hurricane Katrina Relief 1200 Lbs.
Wycliff Linguistics Center 160 Lbs.
National Relief Charities, assisting 50 Indian Reservations in 11 US States 4,800 Lbs.
Haiti International Ministries 1,500 Lbs.
Soap being distributed in Haiti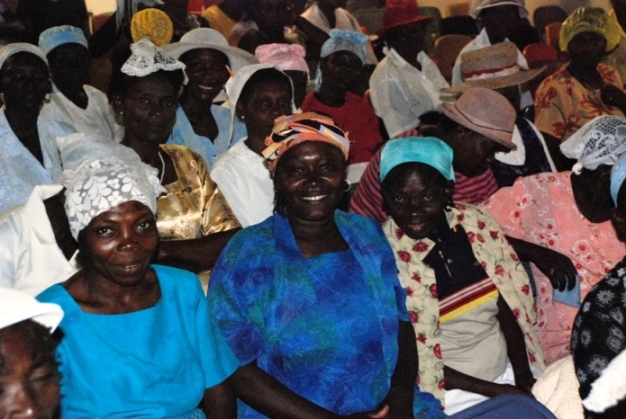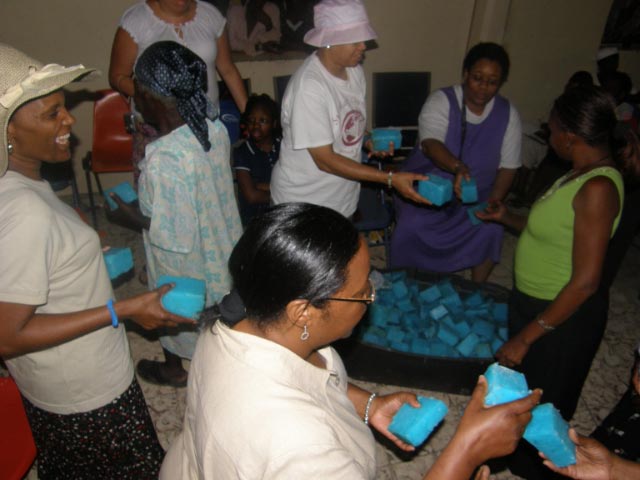 South Africa Manna Relief 3 Lbs.
Buckner Outreach 10 Countries 250 Lbs.
All Saints Episcopal Church AL Hurricane Relief 30 Lbs.
Triumph Ministries AL Hurricane Relief 30 Lbs.
Deliverance Bible Church 30 Lbs.
Americans Veterans Outreach 500 Lbs.
StoneGate Elementry Bedford, TX 15 Lbs.
W.T. Hanes Irving, TX 15 Lbs.
(The 5th graders cut up the soap and donated it to the students that had come to their school due to Hurricaine Katrina)
Falesti, Moldova Orphanage 27 Lbs.